ALL CREATION
Psalm 104:24-25
How many are your works, Lord!
In wisdom you made them all;
the earth is full of your creatures.
25 There is the sea, vast and spacious,
teeming with creatures beyond number—
living things both large and small.
At Trinity there are several ways you can be involved in creation care. By joining with our Stream Team, you may do studies of our nearby stream once every fall and spring. We also pick up trash along the stream and surrounding areas. Participating in our community garden is a great way to get to get your hands dirty and grow some great food while working alongside of others. Working towards caring for creation can be done in small ways that can make a big impact. It can be as easy as using reusable bags when you get your groceries instead of plastic bags or bypassing the use of plastic straws.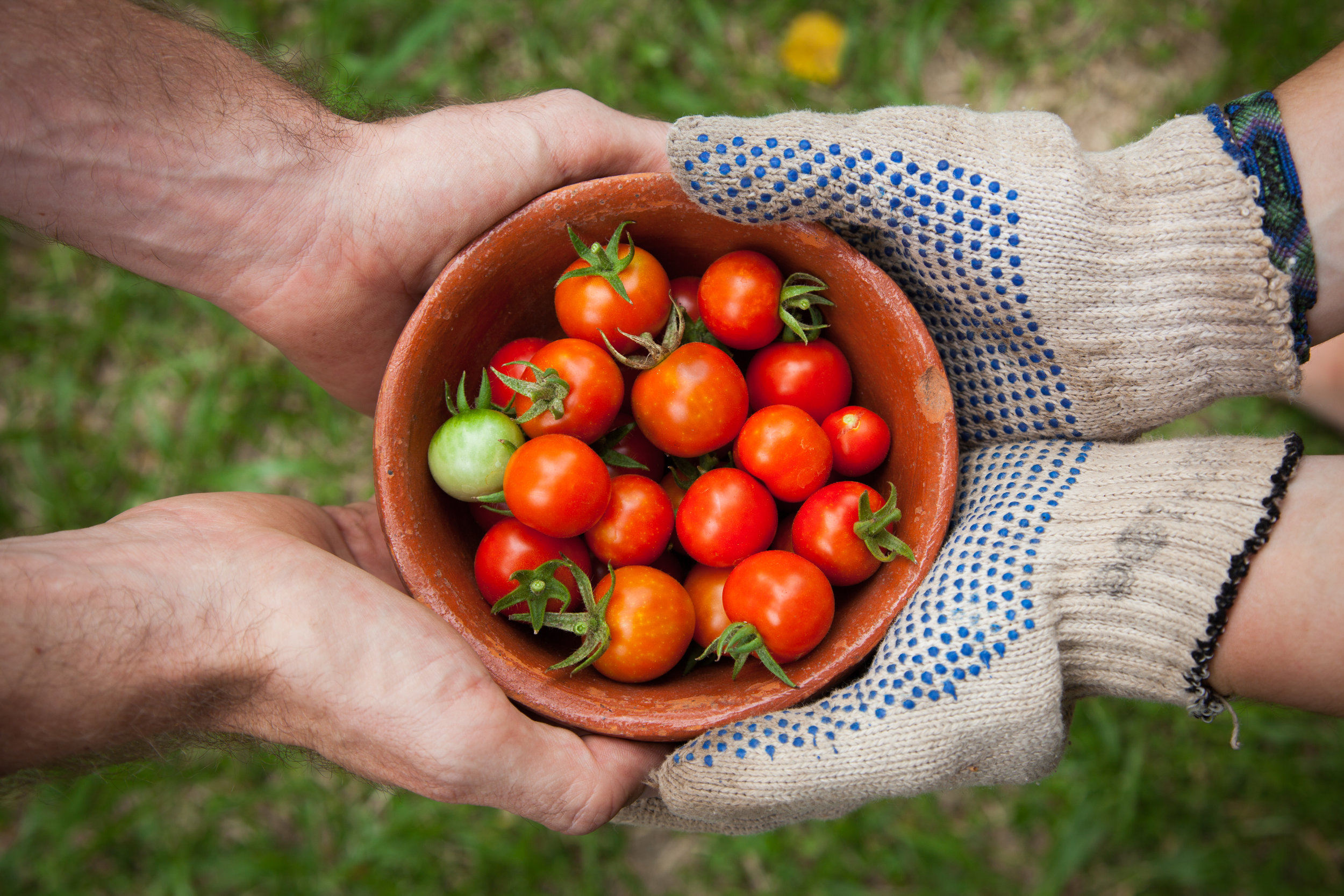 There is a group of people that meets together every Monday and Wednesday evening during the summer and fall months that tend to the garden. This space is open to the community to use. Please feel free to join us!
We believe we were made to care for this beautiful creation we were blessed with and there are some simple ways we can reduce our footprint. Here are Trinity we are trying to reduce our footprint by using regular coffee mugs on Sunday mornings and washing them, using glass communion cups instead of plastic ones that get thrown away, and have recycle bins through out the building and in our office to help recycle paper that is used.
How do I get involved?!
There is a group of people that gather together every spring and fall to collect micronutrients from the stream near church and send it in to the DEQ

The community garden meets every Monday and Wednesday to work together in the garden

Make tiny changes in your own life such as not using plastic bags at the grocery store, washing your clothes in cold water, etc

When you go on a walk through your neighborhood, simply pick up trash you may see along the way

Ditch using bottled water and start using re-usable water bottles

Stop using plastic straws when you go out to restaurants